Benick's New Single Motor
Drive Upgrade.
Enhanced Reliability

Ease of Operation

Cost Effective
The Drive system Consists of a 7.5 HP AC vector duty motor, new SSD 650 AC drive, NEMA control panel and operator push button station.
The operator station will contain the operator controls,they include: Start, Stop, Jog, Run speed, Jog speed, E stop, Reset and Edge guide controls. Footage counter will be a Red Lion LGD, two preset counter. The dual presets control the desired run length. One preset slows the machine and the second preset stops the machine at the desired length. The counter can be calibrated in any user desired increment, such as feet, meters or yards.

The Drive control enclosure houses the Main drive and all associated controls, relays and associated wiring. The drive cabinet is a Nema 12 class enclosure and has a door mounted disconnect, input choke and dynamic braking. The control logic is performed using a direct logic 205 PLC. Other plc systems can be integrated at customer request. A system wiring schematic, drive manual and counter manual are provided.
INSTALLATION OPTIONS

Option 1. Customer installs the system with in house technician.

Option 2. Customer installs the system with contract local electrician.

Option 3. Customer can contract one of Benick Machinework's technicians to install the upgrade. Estimated time for installation is 2 days.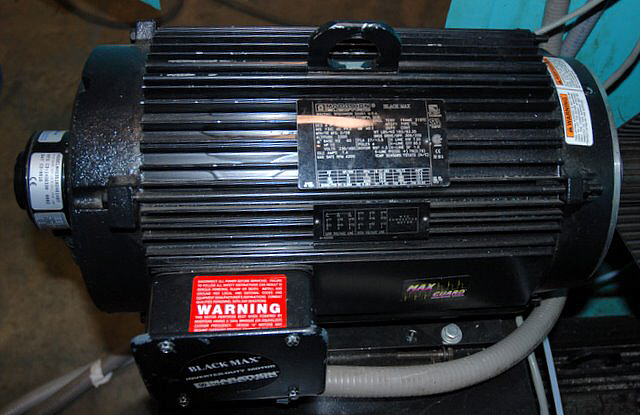 Call 860-963-0255 for additional information and technical assistance.